my diet is going well,
I already lost 10 kg but without sports! haha.
But it's about time loose more weight in a healthy way, right? ᕙ꒰⇀‸↼‶꒱ᕗ
finally I went shopping last week again and I found some cute stuff at H&M ꒰❛ᴗ❛人꒱✧
derp face, but too lazy to edit now T_T
this was my shopping outfit btw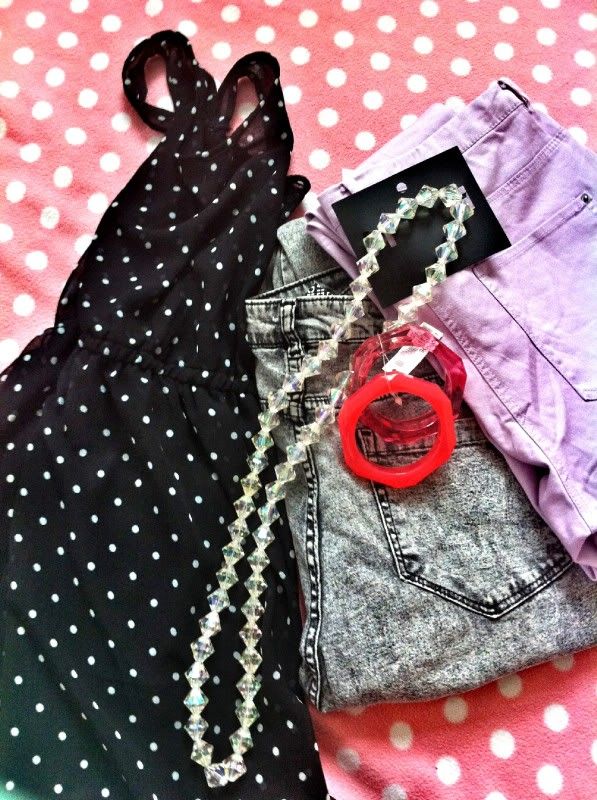 Didn't think that I would buy/wear pants again, but I couldn't resist them!
They look awesome.*ೄ˚
That dotted dress was on sale, I saved 10€
aaand awesome plastic accessoires
I love them!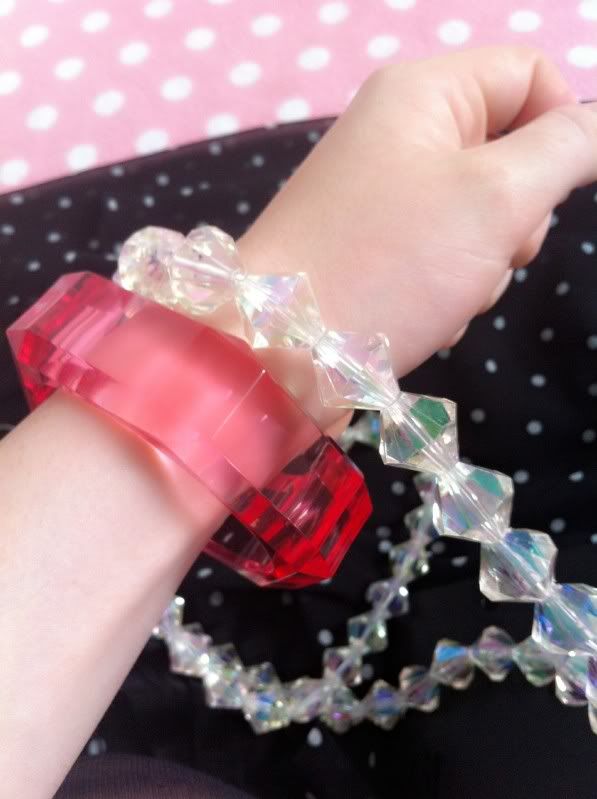 I also finally ordered some cute socks from Topshop
I wanted to buy them a long time ago, but somehow forgot about them!
Now I found them again on the online shop and luckily they were on sale, too!
3 pairs for 10€, so I saved 2€ on every pair
here are some other outfits
finally wore my AP sneakers again! Almost forgot about them ꒰´∀`꒱
aaaand a recent picture of me ლ꒰◉◞౪◟◉‵ლ꒱
watched my favorite sport 'rhythmic gymnastics' @ olympics
all pictures taken with Iphone, lol! I'm not sorry
that's all for now.
after 2 free weeks, I have a busy week of work again! My back started aching on the first day already, and it's too hot ꒰>___< ; ꒱
Don't know how to survive!
well, see you then ^^
my next entry will about my favorite Iphone apps ☆